Lockdown journal, day 102: #blacklivesmatter
2020 is relentless and instead of telling you in detail how do I feel right now, I will just share a video by Julie Nolke, which captures the essence of it.
I can only add that days are passing by and there is less and less difference between Wednesday and Saturday.
#blacklivesmatter
Coming from an Eastern European country, I used to believe that this is only the problem of the USA due to the country's history. However, after spending some years abroad, I understand that the problem exists even where I am coming from. It might not be on the surface because not so many expats are living in my country and those who do - they do not assimilate due to the language barriers. They prefer to live within their community. Which is also a big red symptom.
The problem exists. Recently, I read an article by Michael Lints describing his trip to Baku, Azerbaijan among other things. His experience was completely different from what I used to think. It only proves that the problem is massive as well in East European block and Russia.
The problem is that we can easily stare, laugh or comment about something we are not used to see before, causing discomfort to the people.  
I believe that in the 21st century where free online education is available to everyone, we can make the world comfortable and safe for those who struggle now. And the next step towards this should be done by each one of us.
---
🧹 Marie Kondo'ing the latest bookmarks

TLDR: Don't use the same words and sentences, rethink the ideas, and write what  YOU understood.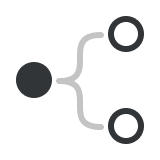 Have you wished you could understand the nature of events? The tool gives you a basic set of mental models that will help you deconstruct complex problems and explain them to others in a structured way. I would only add the decomplication mental model that I wrote about before: https://blog.dmitryv.com/introduction-to-problem-decomplication/
A collection of design for people like - with little to no design skills, but a kind-of-existent sense of beauty.
ML model that can solve the majority of the algorithm interview problem.
The demand for software is outgrowing the supply of software engineers. Thus, no-code tools are rising. Today you can build a functional website or a mobile app using no-code tools. Comment if you would like to know more.
An amazing article comparing the latest archeological findings with images drawn in Hollywood blockbusters "Jurassic Park".  
The real question: Is Gojek opening the doors of Indonesia to Facebook or Facebook opening the doors of Indonesia to Gojek?
This is a must-read for the crypto-heads among my friends who are following the latest news and "are into this for the technology" :).